Today I am going to discuss the top 10 best AC Bus service in Bangladesh. You know Bangladesh is a small country and the highway length is more than 21,000 KM.  And there are so many bus transport companies running on this highway. The bus transport service is growing day by day in Bangladesh. New features and updated buses are taking place. Usually, there are two types of bus services available in the inter-district section.  There are AC buses and Non AC buses available. Today we will be writing about the AC bus service in Bangladesh. So many bus transport service is providing AC bus experience to travelers. We have tried to make a list of them. We made a top 10 list of AC bus service in Bangladesh. This is not a sponsored post, we have just researched a bit and tried to give a neutral list to you. Keep your reading to know more.
Royal Express
Royal Express is one of the top bus services in Bangladesh. Royal Express has so many buses on many routes in Bangladesh. This Bus company has a bunch of luxurious AC and Non AC buses in our country. So many people in our country each day travel through this Royal Express bus transport service. People can have a very comfortable and peaceful journey via the Royal Express AC bus service.
Green Line
GreenLine has started ruling on the road since 1990. This is one of the biggest and luxurious bus services in our country. There are more than sixty buses running on the right now. Not all of them are AC buses. There are AC and Non AC buses. GreenLine is now becoming a brand on a luxurious bus service. GreenLine bus service is mostly used by Higher and Higher Middle-class people. It is hardly affordable by Middle class and lower-middle-class society.
Hanif Enterprise
Hanif Enterprise is a well-known bus service company in Bangladesh. It is one of the top bus service provider company. There are many ac and non-ac buses on different roads all over the country. It has also luxury facilities. The main mission of the hanif enterprise is to provide a comfortable journey. It going in the southeast Bengal and also north Bengal. They have many counters all over Bangladesh.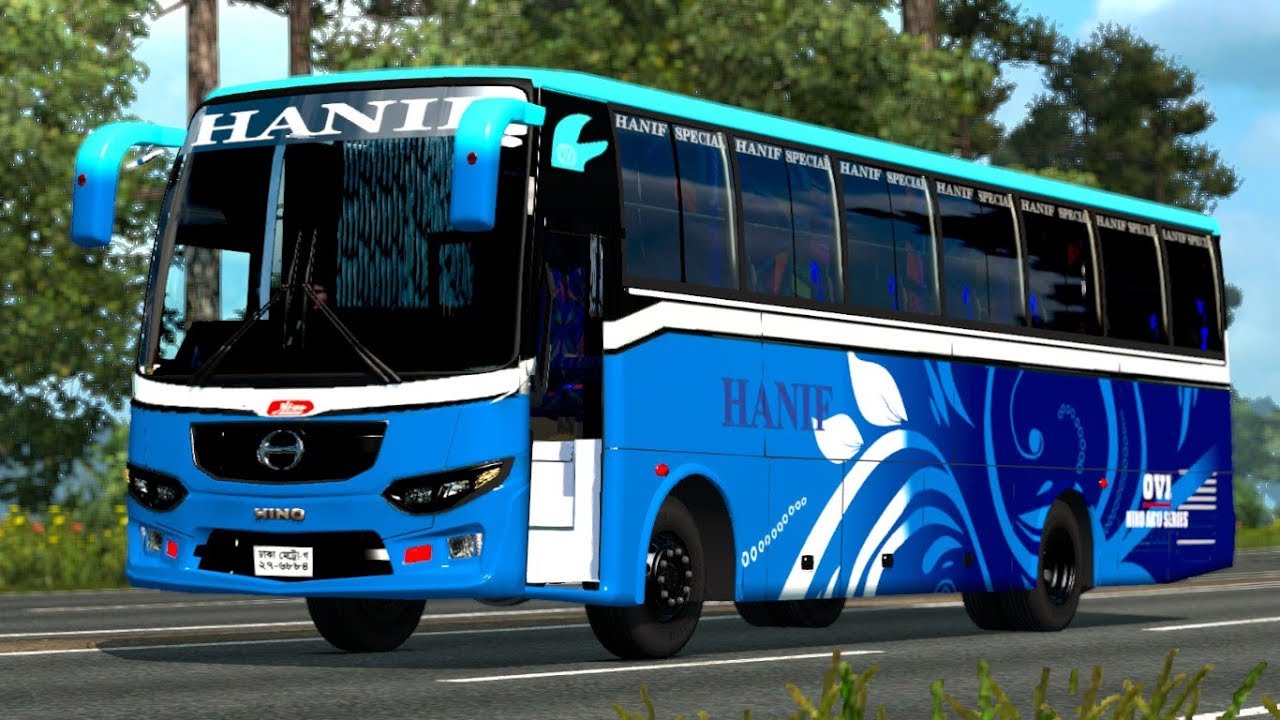 London Express
London Express is one of the main bus service providers which provide luxurious services in Bangladesh and also outside of our country. It has started in 2017 in order to give smooth customer services. It started both domestic and international services by providing world-class fully air-conditioned facilities. London Express has an active website and Android apps. You can know easily by visiting their website and apps. It committed to making glorious fame both domestic and international tourists.
Ena Paribahan
Ena Paribahan is one of the most popular bus services in our country. This transport company operates both Ac and Non-Ac bus services in Bangladesh. It has also luxurious services for upper-class people. They have some popular routes which make them a good bus services company. Dhaka to Mymensing, Dhaka to Chittagong, Dhaka to Sylhet are popular routes of Ena Paribahan. Dhaka to Rangpur is also their famous routes. They have Ac buses almost every four hours available.
Shohag Elite
If you want to travel in an elite class bus, Shohag Elite is one of them. They have a lot of Ac & non-ac buses. They are mostly known for their ac bus services. They have a large leg space between seats. They have also Wi-fi, GPS, and camera systems on their bus for passenger's safety. Passenger safety is the first priority of Shohag Elite bus services.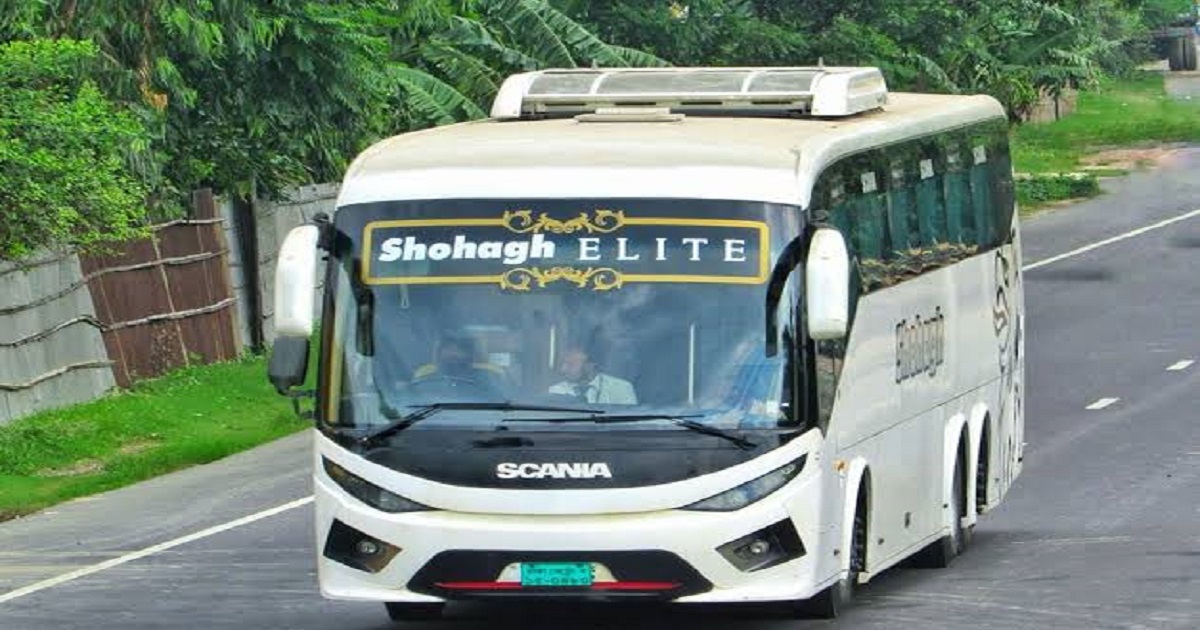 Shyamoli Paribahan
A well known international and domestic transport services company in Bangladesh Name 'Shymoli Paribahan'. It was started 44 years ago to providing better bus services in Bangladesh. After that, they start international services. Ganesh Chandra Gosh is the chairman of Shymoli Paribahan. It has many ac and non-ac buses both for domestic and international services. Passenger's service is the main goal of Shymoli Paribahan. It regularly running on the various routes in Bangladesh and also goes Bangladesh to India. Shyamoli Paribahan is now one of the main Brands in the country and abroad.

Grameen Travels
Grameen Travels is an inter-district bus operator in our country. It has good rumor for their ac and non-ac bus services. Grameen Travels has special routes that are popular for its services. Dhaka to Rajshahi, Dhaka to Chittagong, And Dhaka to Cox's Bazar are the popular route of Grameen Travels. Recently, they have started an online portal for selling tickets.
TR Travels
One of the most popular bus services company is TR Travels. It started in 2008 to give good services in the transportation sector in Bangladesh. They have a world-famous brand Mercedes-Benz. Now they have added an exclusive business class bus the  Hyundai-Univers Express. TR travels special for north Bengal routes.
Sakura Paribahan
One of the leading bus service company in Bangladesh is Sakura Paribahan. All of their buses are based on HINU chassis. Both AC and non-AC buses are available. It regularly running in the Dhaka to Barishal. They especially provide services in Dhaka-Barishal routes. Providing the best service to the customer is their main target.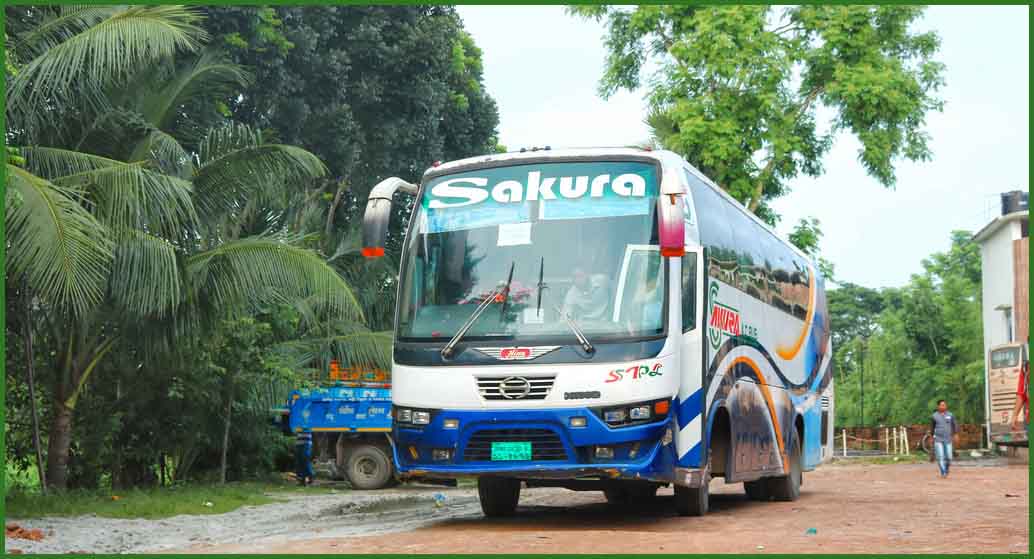 You may also check: Online Bus Ticket Booking Bangladesh
It is very difficult to select the top ten AC bus service company in Bangladesh. Because there are a lot of standard bus service companies in this country. Despite this, we have tried to give you the top ten bus service companies here. But it is not enough. If you want to more, keep your eyes on our website. Don't mistake to touch like, share, and comment buttons. Thank you for stay with us.