Sometimes you can face some troubles and problems while traveling through a local bus in Dhaka city. We have tried to point out some problems that you may face in Dhaka city on a local bus. Not all the time, but if you are a regular traveler you are already known with these points. We have researched and got five major problems of a local bus in the Dhaka city. Let's start writing about those.
Over Traveler
Dhaka is one of the highly populated cities in the world. More than 10 million people live in this city. And most of them are middle class and lower middle class. So they choose a Local Bus to travel from one place to another in Dhaka. A huge number of people every day travel from one place to another in Dhaka.  And a huge percentage of them travels via Local bus. That is why it Local bus becomes full and more than it can carry. This has pointed as one of the problems of traveling by local bus.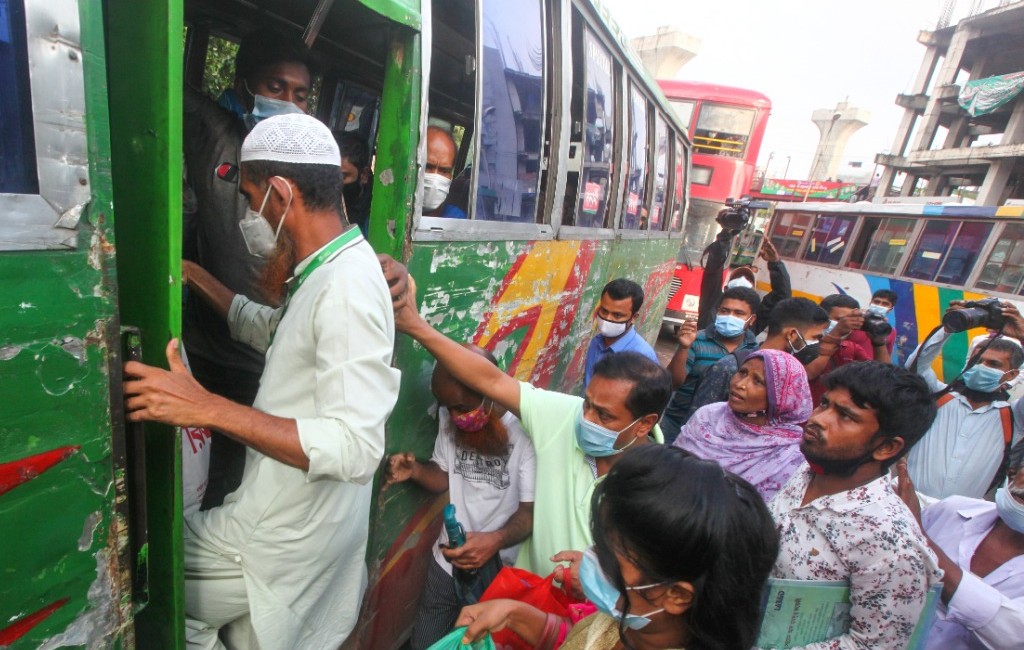 Excessive Traffic
As I have said before, Dhaka is overpopulated. That is why there are so many buses, CNG, rickshaws, private cars run on the street of Dhaka. The street of Dhaka is filled with vehicles. And Traffic jam is one of the major problems of Dhaka city. It kills people's precious time. People have to wait for hours and hours in a traffic jam. Sometimes it takes more than 3 hours to reach a place by local bus that you could easily reach within 10 minutes if the road is clear. Our Government is trying to fix it. They are discouraging people to buy new private cars. And trying to expand roads. Developing Metro rail, flyovers, that may help to reduce Excessive traffic jam in Dhaka city.
Over Ticket Price
Some local buses try to take over the ticket price sometimes. They do not want to follow traffic rules and pricing policies. Some of the local buses pick up and drops down passengers from wherever they want. And they charge whatever they want. There must be a fixed ticket price and it must be followed by local bus companies. Some of the local buses do not sell tickets. They just take prices for their seats.
Not Getting Seats
I have already told you that local buses take passengers more than they can carry. And more than they have seats. That is why some of the people who take the bus late, do not get seats. They have to stand and go. Women, men, and old men face some problems in that. Especially pregnant women and elderly people face more problems with this. This is one of the major problems of traveling by a local bus. But nowadays, the authority is becoming strict. So the bus companies had to follow the rules. And they should not take over passengers.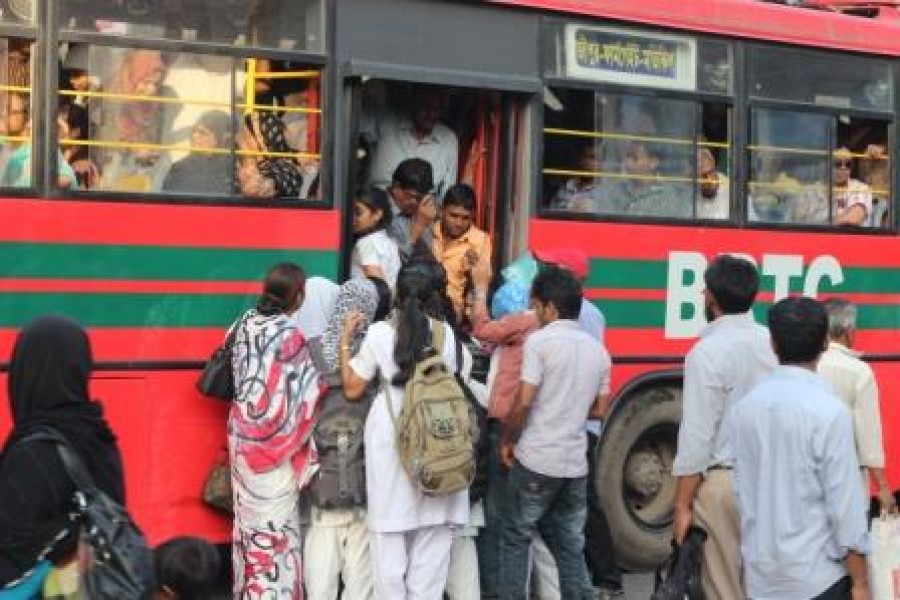 Wasting Precious Time
These problems are connected to one another. Due to a traffic jam, you are going to lose your very precious time on the road. Even sometimes, the emergency ambulance could not move due to over traffic jams. It is very frustrating and the worst situation you can face. And also on the Local bus, you are going to lose your precious time. Normally if it takes 5 mins to reach a destination, the same number of kilometers traveling in Dhaka will take up to 1 or 2 hours. It can be very frustrating traveling by local bus in Dhaka.