Basically in Bangladesh, the bus and train are the common media to travel from one place to another place. If we want to travel to any place we usually travel by bus or train. Almost all people have traveled by bus and train, and some of them prefer the bus and some of the trains. However today I am going to share with you details about the advantages and disadvantages of both buses and trains. If you are willing or finding information to know which one is better to travel from one place to another place this article is for you. So, to get all the information related to the topic read the following article carefully.
Bus Traveling
The bus is considered as the most effective, comfortable, and best communication transport vehicle. Every day a lot of people travel to different places by bus. Buses are available everywhere and everyplace. Besides, there are various types of bus transport agencies in our country. In most of the places such as cities, towns even in the village bus are available. So most of the people are fond of traveling by bus. You will be able to get various types of buses on many agencies on a bus stand. So today bus has become one of an integral part of four daily life to communicate.
The bus is one of the best transport of communication from one place to another place. In most of the country, there are various types of buses from various agencies. So the buses are available everywhere and everyplace. The bus stands are available in most of the places. You can get easily a bus anywhere. The bus of a certain agency leaves the station for a certain place after a few minutes later frequently. Most of the bus travel is enjoyable and comfortable. At present, the bus transports are offering online ticket booking as well all the detailed information related to the bus. So it is one of the best advantages of bus transport. You can also save your time, traveling by bus. So the advantages of the bus are undeniable, unboundedly.
Besides the advantages of the bus, it has many disadvantages. Today the road accident had become a pandemic in our daily life. Most of the accidents occur through bus transport. There are many buses which are old and unfit are running in different places with a lot of passengers. There are many bus drivers and helpers who are not trained as a result they occur road accidents and road accidents are taking place everywhere. The bus drivers usually don't want to maintain traffic rules which increases the accident rate. Also, the traffic jam is one of the largest problem of a bus traveling. So there are many disadvantages to the bus.
Train Traveling
Traveling by train is very enjoyable and educational. Every day a great number of people are traveling by train to go from one place to another place. Traveling by train is very entertaining too. Nowadays people are too willing to train travel. At a railway station, you can get the various train so that you can be able to go anywhere with pleasantly and easily.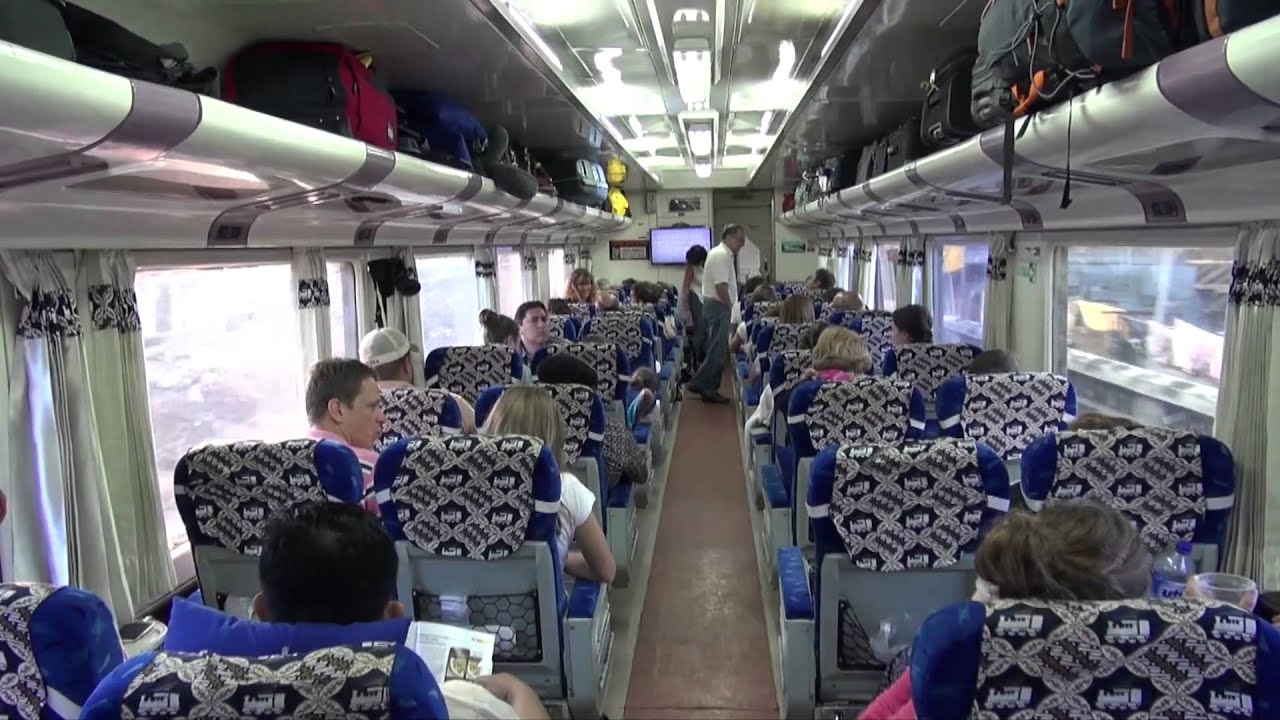 In the modern age, the importance of a train is deniable. The train services are available in every developed, developing, and undeveloped country. every day a lot of people travel by train to different places. The train journey is very safe as well as too much entertaining. The train accident is very rare. In the rail line, there is no traffic jam. people are so much attracted to train because of their awareness of the timetable.  The train transport is very aware of the time. You can be able to the best use of your time by traveling by train. The drivers and other stuff of trains are educated. They are highly trained about how to run a train. In a high-level train, you can get a bedroom, washroom, and so on. So traveling by train is very beneficial.
There are many disadvantages to train- travel. The train is not available everywhere. There are many cities and town where are no train station. The train runs on a certain road that is known as a rail line and it only stops in the rail station.  Traveling by train is very noisy and sound. The accident on the train is very awful and dangerous. Sometimes train running remains to stop.
Conclusion
At last, there are many advantages and disadvantages to both train and bus transport. In many cases, the train is very useful to travel and in many cases, the bus is very beneficial to travel. But if I compare these two-vehicle, I have to say that the bus is the most useful vehicle from the train. Because buses are available anywhere. I have tried to share with you detailed information about the advantages and disadvantages of trains and buses. Which one seems you better, you can travel by that.